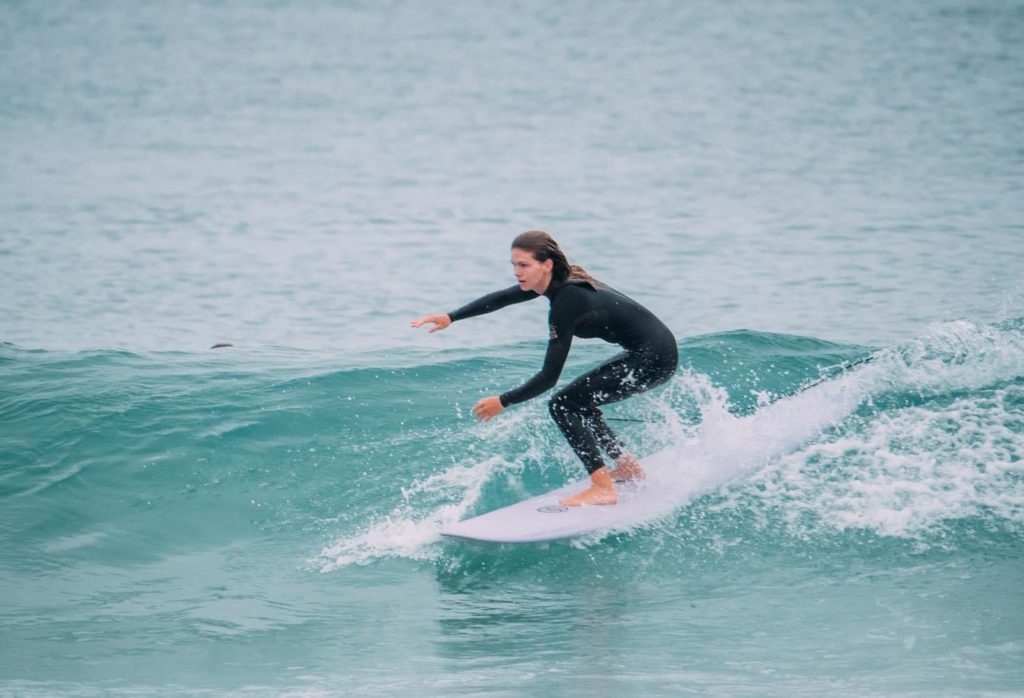 This package is for surfers that can catch high green waves on their own and surf frontside and backside. We will surf easy reefs, points and beach breaks and provide all the knowledge you need to feel confident to surf most breaks on your own. Focusing on entering and exiting the break, surf etiquette and which peak is the best for your level of surfing.
This offer can be booked for stays of 3 nights or more.
Only 349€  PER PERSON / WEEK
What's Included?
Agadir Airport or Bus station pick up and drop off
7 Nights Accommodation – Room with private bathroom
Surf Coaching 5 days/week
Supervised Free Surf 5 days/week
Surf Teaching & Theory 5 days/week
Transportation to the surf spots
Surf Equipment
Bed Linen & Shower towel
7 Healthy and Nutritious breakfasts
Packed lunch on beach
6 Organic and Tasty dinners (every Friday the kitchen is closed)
Shopping trip to the local market (every Wednesday)
Trip to paradise valley (every Wednesday)
Taghazout Surf Waves Team at hand 24/7
Free Wi-Fi available in rooms
Note: Our highly experienced and friendly surf instructors will do all they can to ensure your surf technique, water confidence and surf style improves. Our surf guides have unbeatable local knowledge of where and when to take you surfing, so you can soak up some real Moroccan culture along the way!
What can I expect?
How to surf safely and understand rips and tides
How to improve your timing, positioning and take off
How to play with speed and perfect your turns
How to improve your paddle technique and get 'out back'
How-to, or how to improve your bottom turn, cutback and other surf maneuvers
Trips to a variety of surfing spots including beach breaks, point breaks and reefs
Coaching to help you surf on more advanced boards including NSP, mini mal, longboard, short board, fish, gun and hybrid
Typical Day
08.00 – 08.45 Breakfast
09: 45 Walk to the Board Room to get equipment and pack the car
10:00 Road trip to search for the best waves
10.00-12.30 Surf lesson
13.00 Lunchbreak on the beach
14.00 Practice time
16.00 Start packing and drive home
18.30-19.30 Yoga class on Mon-Wed-Fri-Sun (optional)
19.30 Dinner time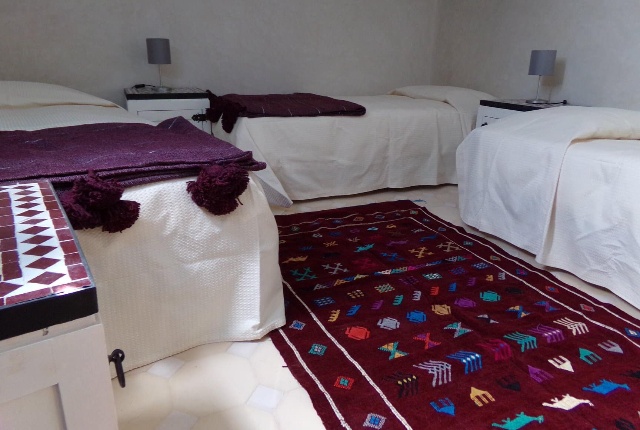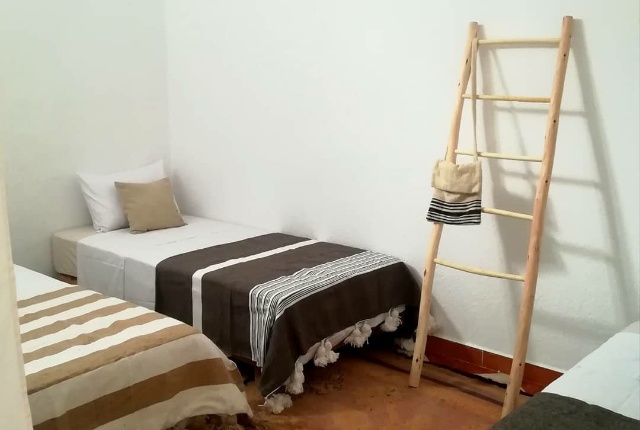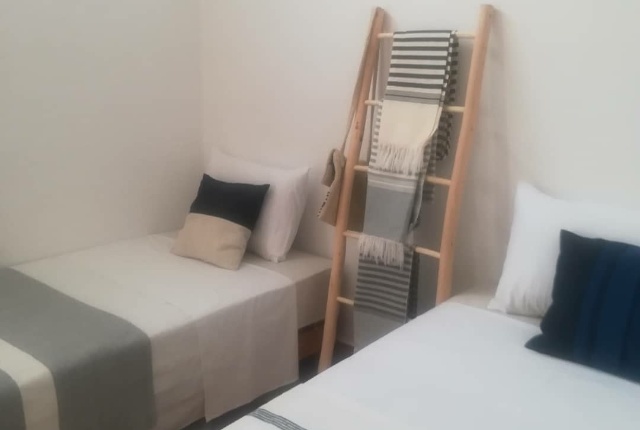 Our dorm room with is the perfect choice for groups of friends and solo travelers in a budget. A large room that will change your concept about dorm rooms, where you can have a good rest and recover all the energy spent during the surfing sessions.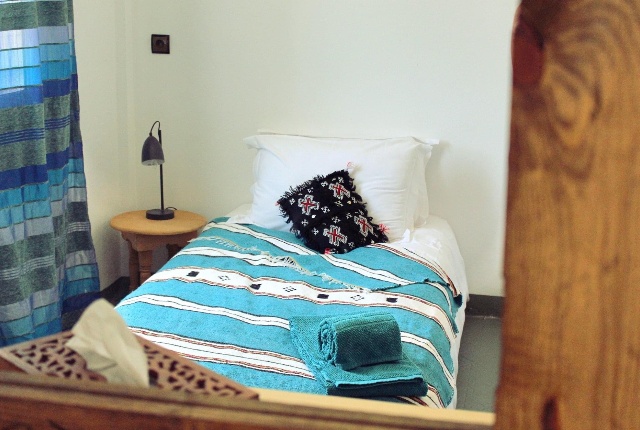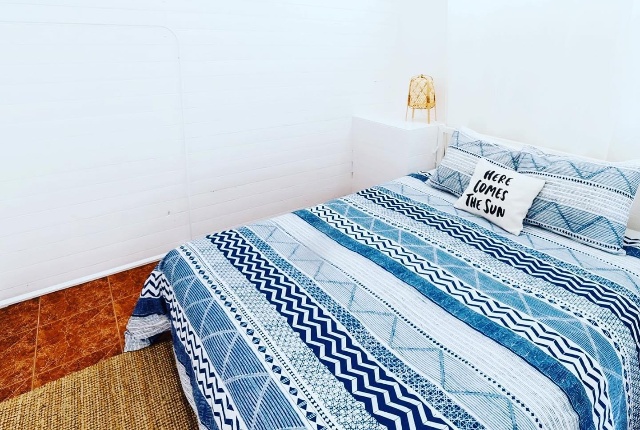 A comfortable room with two standard size single beds, can be arrange also as one comfortable double bed. The room offers a partial ocean view, has air conditioning, and Wi-Fi access.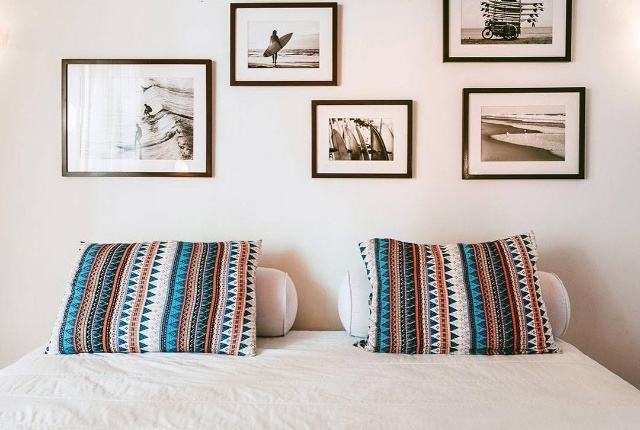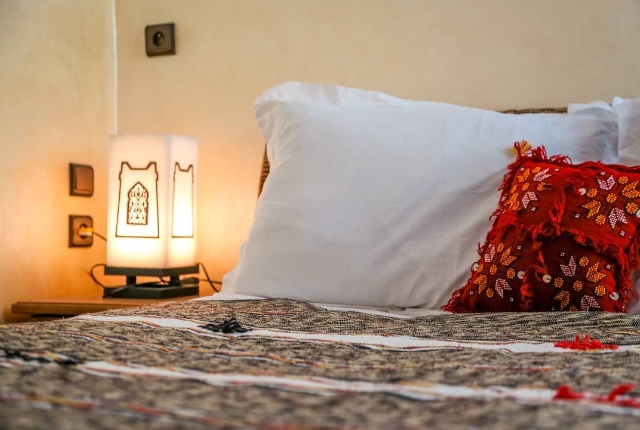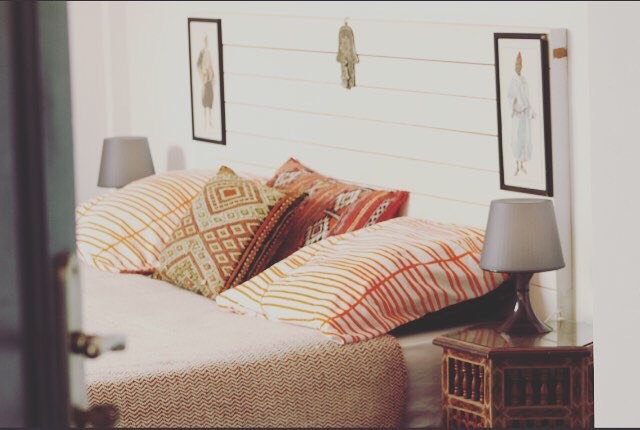 Our double rooms are the perfect choice for couples or solo traveleres that want an extra of privacy and comfort staying in a private room, decorated and designed with love by our interior will inspire your dreams, has air conditioning and Wi-Fi access.
HOW TO GET HERE
Easiest way to Taghazout
The best way to get here is flying to one of the bigger cities in Morocco, Agadir, about a 45-minute drive from our surf camp in Taghazout. Flying into Marrakesh is also an option if you want to explore this mesmerizing city as part of your holiday. Marrakesh is situated about three hours from the camp. We arrange transfers from both airports directly to the camp. There are also options to get here with public transportation or taxi services for you and your friends.