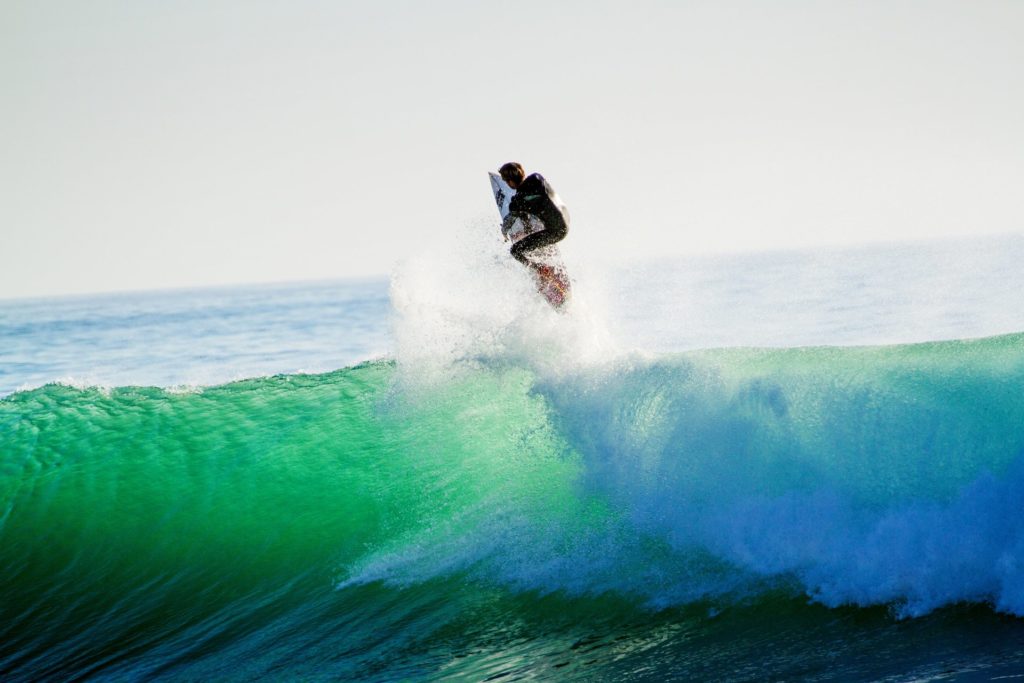 Our qualified surf guides know the area and culture 'like the back of their hand' so they can transport get you to the best waves every day. Experience cruising along the Moroccan coastline with the music playing, the sun shining and the swell pumping. Maybe you'll drive past a herd of camels or a bunch of goats climbing trees. Experience one of the most surprising and vibrant cultures this planet has to offer on a surf adventure with us!
This offer can be booked for stays of 3 nights or more.
Only 350 €  PER PERSON / WEEK
What's Included?
Agadir Airport or Bus station pick up and drop off
7 Nights Accommodation – Room with private bathroom
Surf Guiding 5 days/week
Supervised Free Surf 5 days/week
Transportation to the surf spots
7 Healthy and Nutritious breakfasts
Packed lunch on beach
Bed Linen & Shower towel
6 Organic and Tasty dinners (every Friday the kitchen is closed)
Shopping trip to the local market (every Wednesday)
Trip to paradise valley (every Wednesday)
Taghazout Surf Waves Team at hand 24/7
Free Wi-Fi available in rooms
Typical Day
08.00 – 08.45 Breakfast
09:00Walk to the Board Room to get equipment and pack the car
10.00 Road trip to search for the best waves
10.00-12.30 Surf
13.00 Lunchbreak on the beach
14.00 Surf more
16.00 Start packing and drive home
18.30-19.30 Yoga class on Mon-Wed-Fri-Sun (optional)
19.30 Dinner time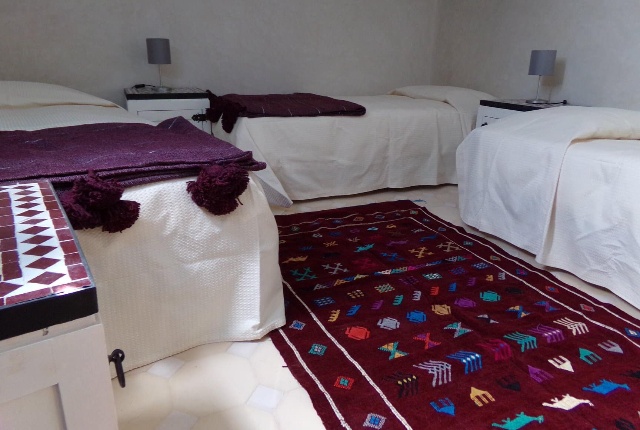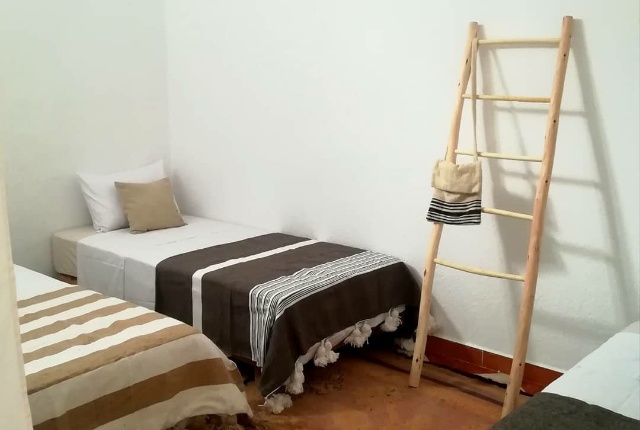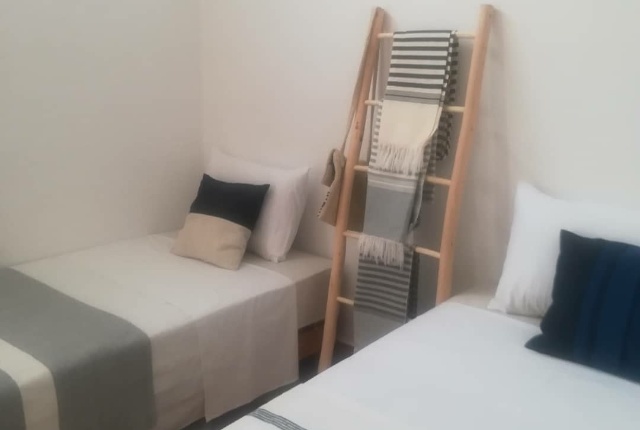 Our dorm room with is the perfect choice for groups of friends and solo travelers in a budget. A large room that will change your concept about dorm rooms, where you can have a good rest and recover all the energy spent during the surfing sessions.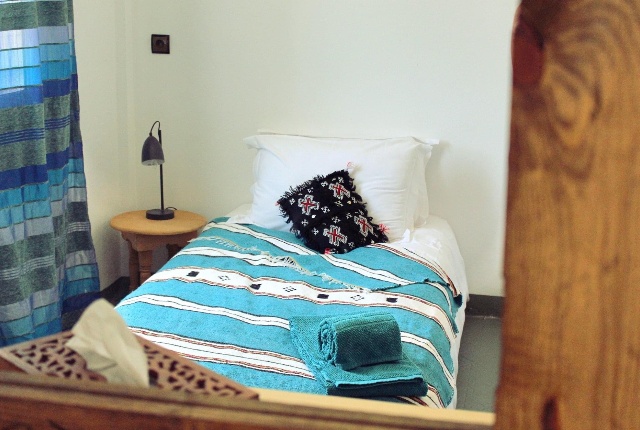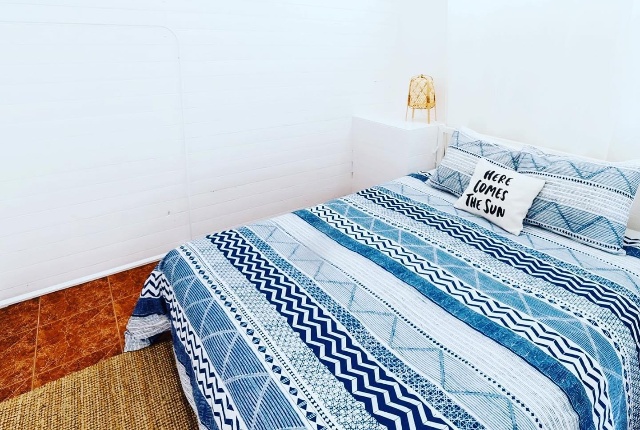 A comfortable room with two standard size single beds, can be arrange also as one comfortable double bed. The room offers a partial ocean view, has air conditioning, and Wi-Fi access.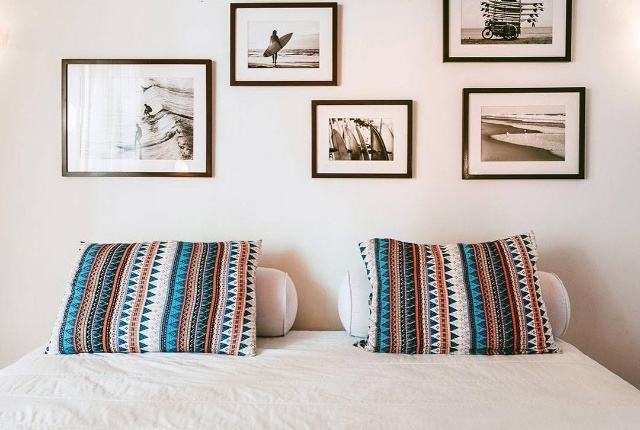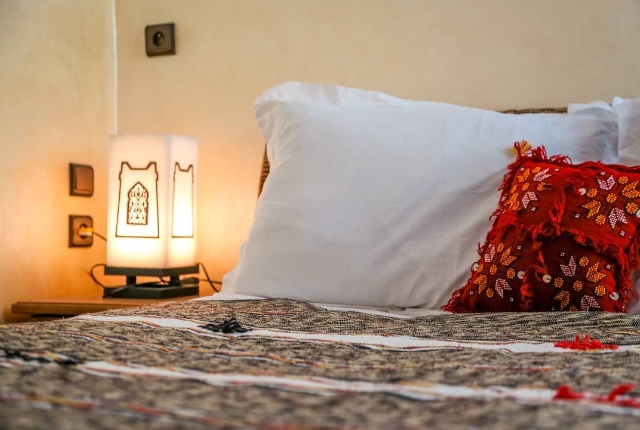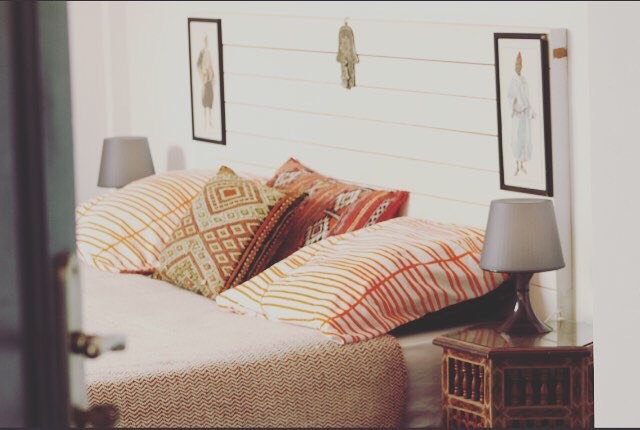 Our double rooms are the perfect choice for couples or solo traveleres that want an extra of privacy and comfort staying in a private room, decorated and designed with love by our interior will inspire your dreams, has air conditioning and Wi-Fi access.
HOW TO GET HERE
Easiest way to Taghazout
The best way to get here is flying to one of the bigger cities in Morocco, Agadir, about a 45-minute drive from our surf camp in Taghazout. Flying into Marrakesh is also an option if you want to explore this mesmerizing city as part of your holiday. Marrakesh is situated about three hours from the camp. We arrange transfers from both airports directly to the camp. There are also options to get here with public transportation or taxi services for you and your friends.