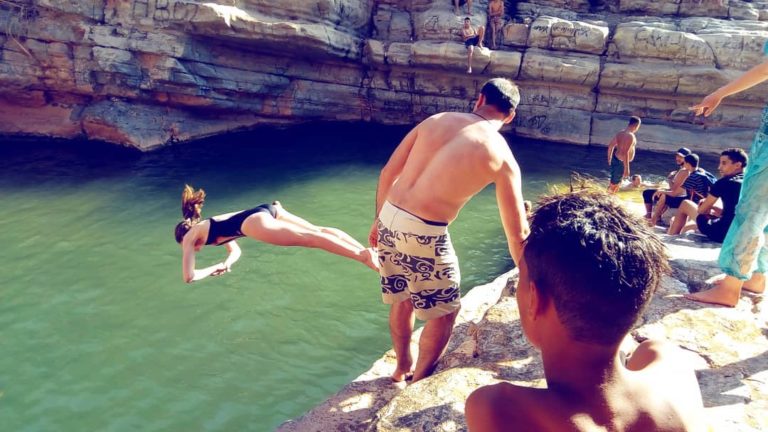 Paradise valley is a section of the Tamraght River valley in the Moroccan High Atlas mountains. The valley is famous for its natural beauty with an abundance of wildlife, palm trees, rivers, natural water pools and water slides. After a short hike down into the valley you will have free time to explore the surroundings, go for a swim or jump from the rocks into the water below. Visiting the pool side cafes nearby, you will have the chance to experience traditional tajine cuisine.
*A day trip to Paradise Valley can be arranged as a substitute for of a day of surfing.
Do you need to relax after a great surf session? Then Massage & hammam is the best option for you. Hammam is a traditional cleansing and beauty ritual, which includes a deeply cleansing full body scrub, using a traditional black soap scrub, resulting in refreshed, revitalized and silky skin. Perfect for bringing your mind and body into a harmonious balance. We recommend that after hammam, you proceed with an hour long massage, which is sure to make you more than ready for the next day's surf session.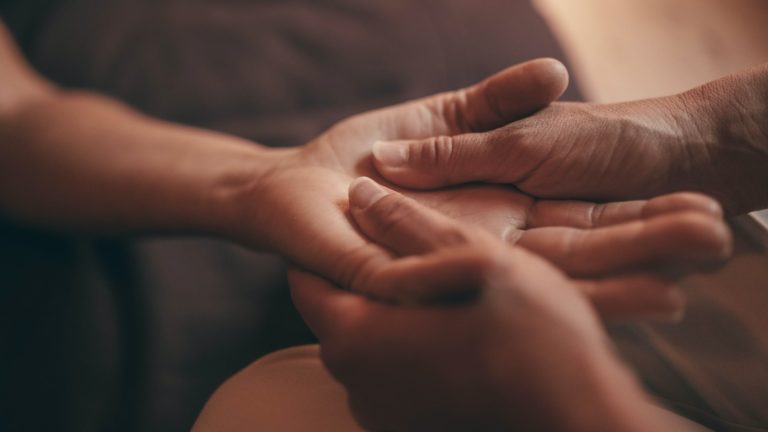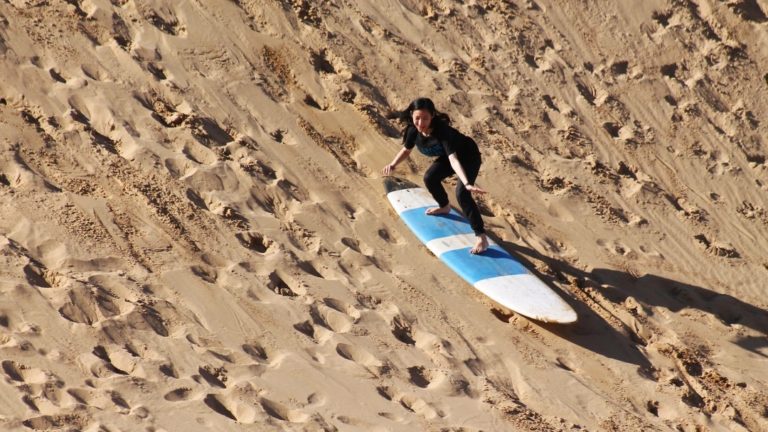 Are surf conditions less than ideal? No worries, because no more than an hour's drive from us, you can find a small desert where dunes meet the ocean. You can experience surfing on sand walls and enjoy it every bit as much as you would the ocean. Even in perfect surf conditions, sand surfing is an experience we whole heartedly recommend.